Welcome on the JustConnectTeam page
Hello! We are Jessica and Codee also known as the JustConnectTeam. Jessica comes from the Netherlands and Codee from England, but has lived in the Netherlands since December 2012. We live together in Dronten due to physical disabilities of Codee she can't not live independently. So, we live together in one house in the province of Flevoland Not only are we best friends, We work together to find the best solutions so that we can get the best out of life.
That's why we are known as the JustConnectTeam. Because we believe that it's always possible to make a connection with the world around you. This is our main website that before was use for loads of things but during the years our intereste has change. To make life easier for our friends and followers we now have our own website.
Codee took most of the stuff that was on the main website, to her new website. She is the one that is still the most active on our Youtube channel, she writes blogs about her life challenges and all kinds of other fun stuff. On her website you will also find photo's but in the future there will not be loads of new uploads due to her sight lost, but she will be able to stay making great video because she can edit blind. Just one more thing if you want to Learn Dutch, you still can because all the information is also on her website about how she learned Dutch and shares that with you. Codee her website is still fully in English but there are some Dutch vlogs online she is trying to doing subtitels but its a bit difficult so be patient. If you want to help her just send a messages.
Click on the photo for her page.
Jessica started her own website in 2014 when she needed a new job, but in the last two years she build it to way much more. She is a great photographer and writes blogs about being a caretaker. Due to the fact that we are living in the Netherlands and Jessica main groep that she is targeting is Dutch so her website is totaly in Dutch. If you want to read something in English just copy the link from page and past it in to google translate.
Click on the photo for her page.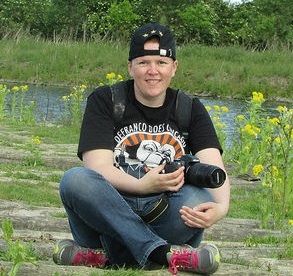 We invite you to take a look around on our websites. Thanks for your visit.