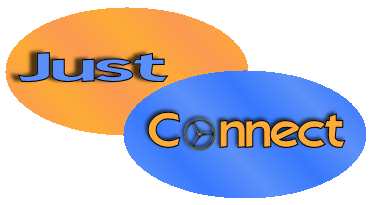 Do you sometimes get irritated when you want to use the internet to do something, but it doesn't work? The website where you want to go is not readable. It's written in the wrong language. You don't understand what you need to do. You can't find the correct information. At JustConnect we understand these kind of problems. Therefore we promote access, communication, technology and media. 
Here you can find everything in one place. You don't have to look any further, we will try to help you with the things that just don't work out. 
Everything in relation to JustConnect is free. Read further if you want to know what we offer. 
What can you do here? 
Everything and anything. And if you're missing something, just let us know. We like to add new things. 
Online shoutbox - If you just want to talk to somebody, or want to know something. You can use our online shoutbox. 
Forum - These contain all kinds of different information. From recipes, to support with your computer. If you're looking for something, you can probably find it on our forums. 
Arcade games - If you're looking for something fun to do, try our arcade games. These are safe and free. You don't have to download anything. Our arcade games are fully playable online. 
E-Cards - Did you forget someone's birthday? Or do you just want to send a Christmas card? No problem. You can make use of our free E-cards. 
Online bible - Sometimes it's not possible to take a big heavy bible with you when you go outside. But that's ok, here we have an online bible so that you can read a little bit every day. 
Learning Dutch - Do you find Dutch difficult? No problem, we can help you. You can follow our online lessons or you can come to our chat to get extra help. We also offer our help via YouTube video's and Skype. 
So as you can see, there's a lot to do here, and more. 
It doesn't matter who you are, where you come from or what language you speak, you're always welcome here. 
Join in and become a member of our JustConnect family. You have nothing to lose. 
Never forget: JustConnect!